Speedy Speech™ offers on-site training opportunities for school districts, universities, and organizations. Our workshops include a comprehensive review of our program and will help speech professionals successfully incorporate Speedy Speech™ into their therapeutic and/or instructional repertoire.    

Our professional development participants will be able to:

Develop a thorough understanding of the Speedy Speech™ program methodology.

Learn how to use all components of the Speedy Speech™ program.

Discuss various elicitation and therapeutic techniques.

Understand the data collection and progress monitoring process.

Facilitate collaboration between the home and school throughout the remediation process.

The cost of our training program is $2950, plus travel expenses. For additional information please contact (845) 680-6574.

Please note that the cost of our training workshops does not include the Speedy Speech™ therapeutic materials.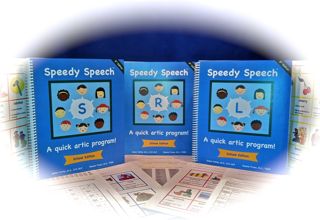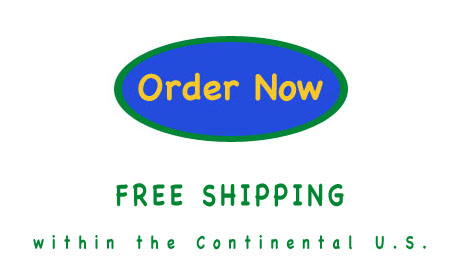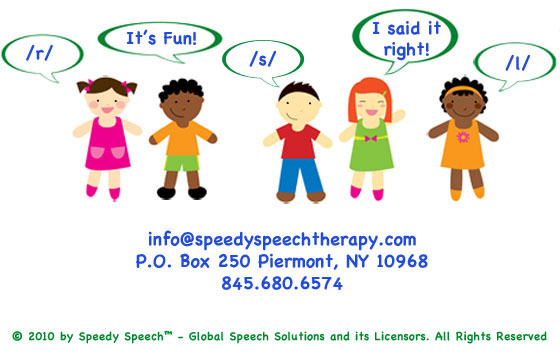 Our Latest Testimonials

"My Speech Department just switched over to Speedy Speech. Finally a therapy model that really works!"

- NY SLP

"I love how this product has thought of everything! All of the materials are right there for you."

- GA SLP

"This is an excellent therapy program. It is systematic and very well organized."

- TX SLP

"I can't believe how quickly my students improved. I definitely recommend this program!"

- NJ SLP

"I used the Home Edition with my daughter and it was very easy to follow and parent-friendly."

- NY Parent

"I finally learned how to say the /r/ sound!"

-NY Student